Welcome to Improv Therapy Group
Look, we aren't an improv school – we're a team of experts who believe that improv skills can be used as a powerful teaching tool; we use applied improv concepts to teach life skills. We laugh a lot but we're serious about our belief that improv can change lives. Read on to learn about how we use improv to make a difference.
We're many things: a queer and woman-led small business, a unique mix of experts, and a team who loves to laugh. We're an ensemble of professionals with something in common: we believe humor can heal. We went from in-person classes with a handful of curious class participants to a devoted, international fan club of repeat customers. We know that the power of improv can be transformative – read more about our mission here.
Improv Therapy Group teaches classes to adults who want to feel less burnt out, deepen their connection with other people, and learn new ways to practice self-care. We teach a huge range of class participants and are always expanding our classes to meet new needs. Learn more about who we help and why on our Classes page.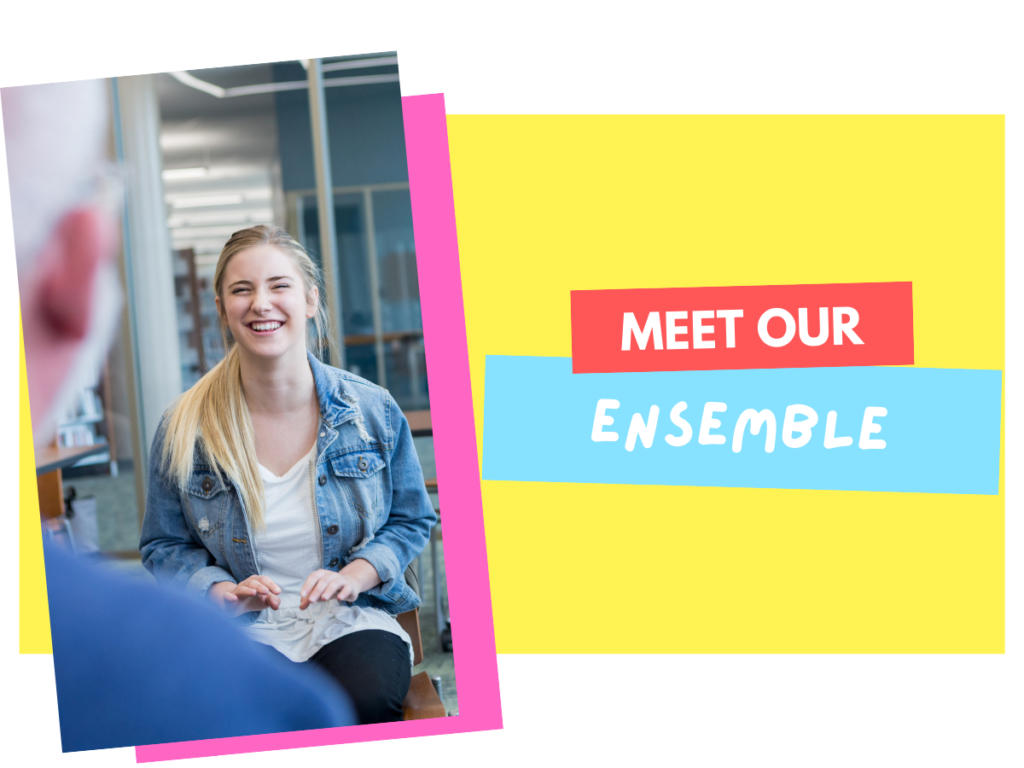 We're a wonderful mix of creative people who specialize in instruction and helping others. Learn more about what we do on our Ensemble page.